Aims: We aimed to examine the impact of three different radiation protection devices in a real-world setting of radial artery catheterisation.
Methods and results: In an all-comer randomised trial, consecutive coronary radial diagnostic and intervention procedures were assigned in a 1:1:1 ratio to shield-only protection (shield group), shield and overlapping 0.5 mm Pb panel curtain (shield+curtain group) or shield, curtain and additional 75x40 cm, 0.5 mm Pb drape placed across the waist of the patient (shield+curtain+drape group). A total of 614 radial procedures were randomised (n=193 shield, n=220 shield+curtain, n=201 shield+curtain+drape). There were no differences among the groups in patient or procedural characteristics. The primary endpoint (relative exposure ratio between the operators' exposure in μSv and the patient's exposure, dose area product in cGy·cm2) was significantly lower in the shield+curtain+drape group for both the first operator (20% reduction vs shield, 16% vs shield+curtain, p=0.025) and the assistant (39% reduction vs shield, 25% vs shield+curtain, p=0.009).
Conclusions: The use of an additional drape reduced the radiation exposure of both the first operator and the second operator during routine radial procedures; a shield-attached curtain alone was only partially effective. ClinicalTrials.gov identifier: NCT03634657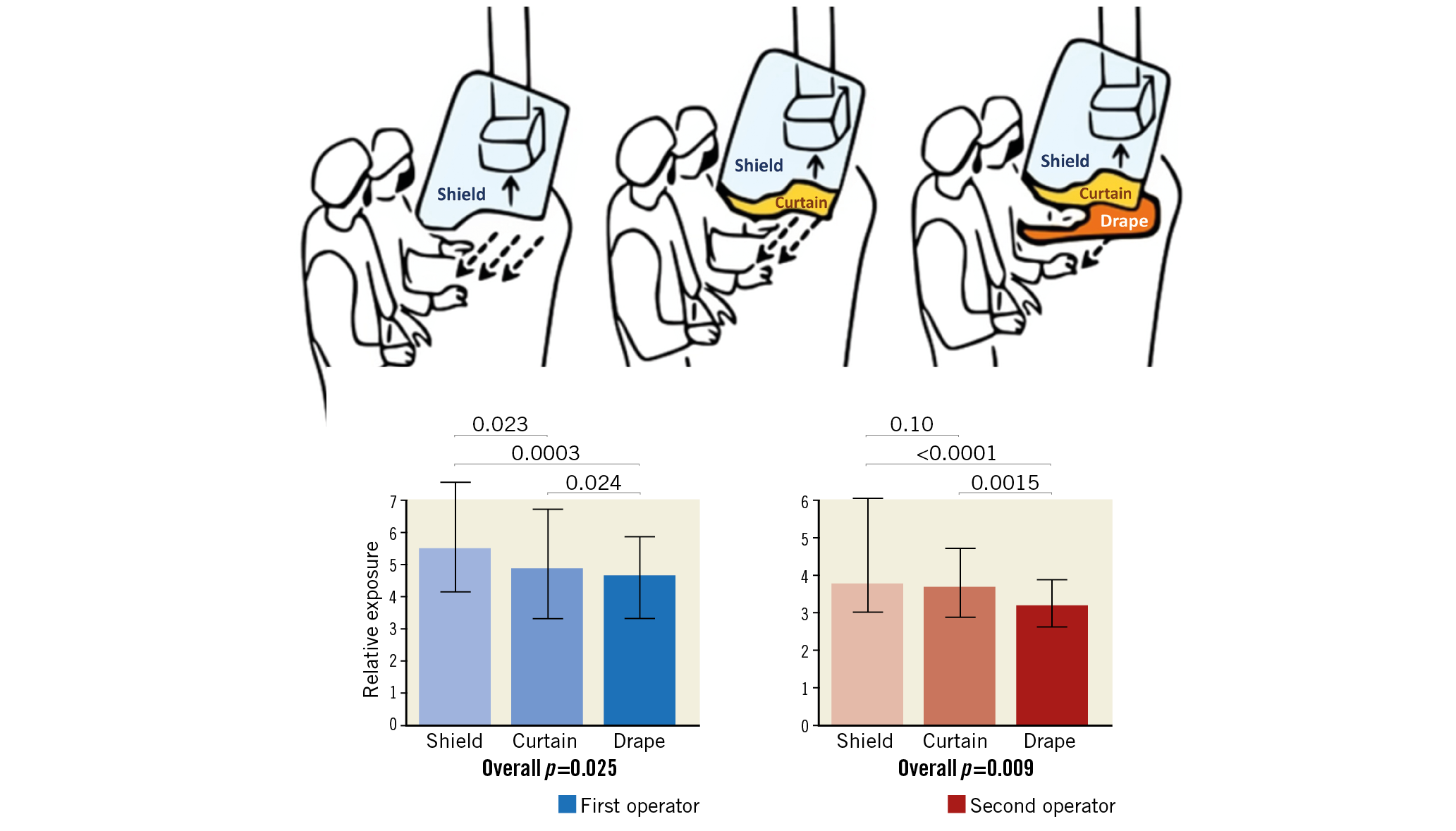 Visual summary. X-ray protection devices and their effects on radiation exposure.